The Graduate Program in Experimental Pathology has Primary and Secondary Research Faculty whose primary work falls in the following three areas of research: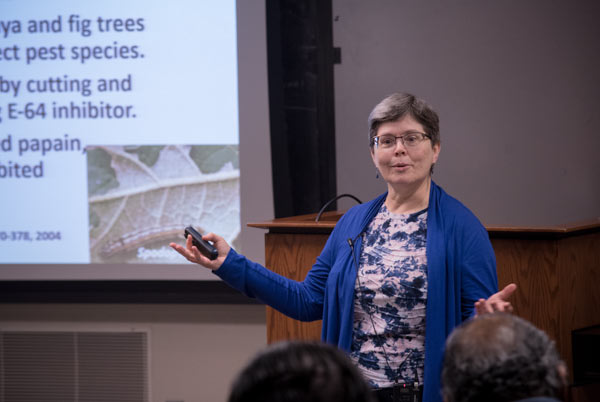 Studies in the area of Inflammation and Immunity are aimed at investigating episodes that occur when white blood cells and their products interact with host cells and tissues, infectious agents, or environmental toxicants. Emphasis is placed on the cells and events that initiate and regulate the inflammatory/immune response and diseases that result from aberrant regulation.
Studies in the area of Vaccine Design and Immunotherapy involve identifying effective adjuvants and immunization strategies for vaccines against emerging pathogens and infectious agents, including potential agents of biowarfare.
Studies in Tumor Biology & Genomics involve analysis of neoplasia at all levels of involvement: molecular, nuclear, cell membrane, intracellular, and matrix. Current research includes the identification and analysis of the genetics basis for neoplastic events and the application of novel therapies, including immunotherapy, as well as development of new methods for diagnosis and determining prognosis.
The Department of Pathology does not discriminate between primary and secondary faculty with regard to student training. Students have an equal opportunity to train in the laboratories of primary and secondary faculty. The research laboratories of the graduate faculty are dispersed in various buildings around the medical center.  Since many of the Pathology graduate faculty are also affiliated with other research institutes or centers that have specific campus locations, research laboratories are located at multiple different sites on campus. A brief description of the research of the various faculty in the program is given under the graduate faculty listing.
Our staff of outstanding active graduate faculty are diverse in their research areas. Please see the individual pages linked for each person: