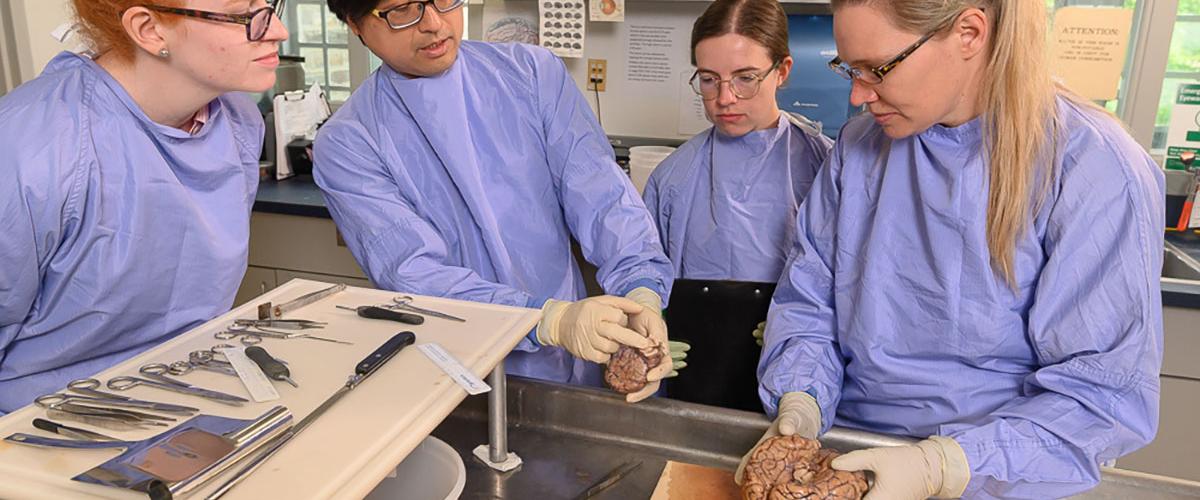 Openings for Neuropathology Fellowship positions starting July 1, 2023; See below for how to apply.
The Duke Neuropathology Fellowship Program is an ACGME-accredited two-year fellowship that provides eligibility for American Board of Pathology certification in Neuropathology. Our program aims to graduate future leaders and innovators in Neuropathology diagnostics, research, teaching, and patient-centered care. This is an academic fellowship program with high expectations for diagnostic, teaching and research achievement, and the flexibility to design your own educational program.
Program Features
Participation in a high-volume, high-complexity diagnostic neuropathology practice
Faculty expertise in surgical and autopsy neuropathology, muscle and nerve pathology, surgical and autopsy ophthalmic pathology, neurodegenerative disorders, and molecular diagnostics
Meaningful graduated responsibility: senior NP fellows render frozen section diagnoses independently, with indirect attending supervision
Training in molecular, enzyme histochemical, and ultrastructural diagnostics
Formal off-campus rotation in molecular diagnostics at Foundation Medicine
Involvement in brain bank and clinical laboratory management
Opportunities to lead interspecialty clinicopathologic conferences and tumor boards
Teach medical students, residents and fellows in pathology, neurosurgery, neurology, rheumatology, and ophthalmology
6-12 months of the NP fellowship are scheduled for research in basic/applied neuroscience
Funding is provided for academic publication and attendance at academic conferences
Requirements
Applicants must be board-certified or board-eligible in Anatomic Pathology.
Types and Number of Appointments
One fellow is accepted each academic year, with 2 fellows (one senior, one junior) training each year
Stipends
Commensurate with year of post graduate training.
Eligibility Requirements
Applicants must have completed an ACGME-accredited pathology residency program and be Board Certified or eligible in AP/CP or AP. The Department of Pathology sponsors J1 Visa applications.
How to Apply
Please submit the following documents:
College of American Pathologists Standardized Application for Pathology Fellowships with signature (Click here for application)
Personal statement
Curriculum Vitae
Cover Letter
ECFMG certificate (if applicable)
Copies of USMLE/COMLEX transcripts
Three letters of recommendation addressed to Dr. Karra Jones (including one from your residency Program Director)
Email your package to Program Coordinator Brittany Harris.
Staff
Karra Jones, MD, PhD, program director, section head of Muscle and Nerve Pathology, Neuromuscular and Peripheral Nervous System Pathology, Surgical Neuropathology, Autopsy Neuropathology, Muscular dystrophy and Myopathy Research. Director of our Electron Microscopy and Immunochemistry Laboratory (EM/ICL).
Anne F Buckley, MD, PhD, former program director, Neurodevelopment and Neuro-oncogenesis Research, Neuromuscular and Peripheral Nervous System Pathology, Surgical Neuropathology, Autopsy Neuropathology, Ultrastructural Pathology, Medical and Transplant Renal Pathology
Thomas J Cummings, MD, division chief, Surgical Neuropathology, Ophthalmic Pathology, Orthopedic Pathology
Giselle López, MD, PhD,  Surgical Neuropathology, Autopsy Neuropathology, Brain Tumor Research
Shih-Hsiu Jerry Wang, MD, PhD, Surgical Neuropathology, associate director of Autopsy Pathology, Neurodegenerative Disorders, Duke/UNC Alzheimer's Disease Research Center (ADRC) Neuropathology Core Leader, Director, Bryan Brain Bank and Biorepository
Applications
Neuropathology Fellowship Application PDF
2021-2023 Fellowship: Filled
2022-2024 Fellowship: Filled
Accepting applications for 2023-2025: Open
Accepting applications for 2024-2026: Open
Accepting applications for 2025-2027: May 1, 2023, until filled
Address inquiries to:
Brittany Harris
Program Coordinator
Department of Pathology
Duke University Medical Center
Email
Current Fellows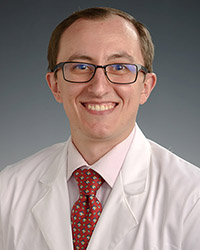 Gregory Chamberlin, MD
Neuropathology
Frank H. Netter MD School of Medicine at Quinnipiac University
Email 
Faculty
Where are they now? Prior fellows & their current positions: