Duke and Durham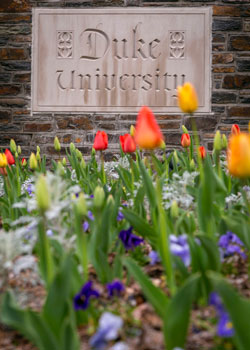 The Department of Pathology is located within the Duke University Medical Center complex and is directly adjacent to the Duke University campus. Duke is considered by many to be one of the most beautiful collegiate campuses in the United States. Residents have access to cultural and athletic events that enrich and enliven the community. Duke University Hospital is a full-service tertiary and quaternary care hospital that is ranked among the nation's best by U.S. News & World Report.
The State of North Carolina is known for its great beauty, moderate climate and four seasons. Durham is a city of 260,000 located in the Piedmont region of North Carolina with easy access to both sea and mountains. Hardwood and evergreen forests, hills and lakes, meandering rivers and streams, wildlife and flowers characterize our local landscape. The cost of living is lower than in large metropolitan areas and many trainees own their own homes. Outdoor activities abound year around.
North Carolina State University in Raleigh, the University of North Carolina at Chapel Hill, and Research Triangle Park (a world-renowned university-related research park composed of a large number of governmental and research institutes) are close by and add to our cultural and scientific community.
For additional information, please visit the extensive Durham Convention and Visitors Bureau site at http://www.durham-nc.com/.
More Resources About Durham
Salary and Benefits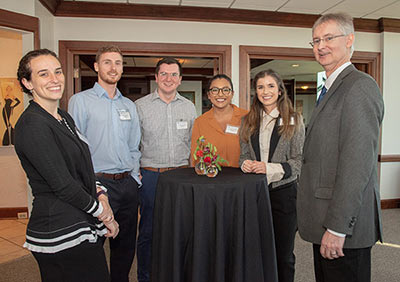 Duke University Medical Center and the Department of Pathology offer competitive salaries and benefits:
2020-21 Housestaff Stipend Rate
| PGY | Annual | Monthly |
| --- | --- | --- |
| 1 | $58,020 | $4,835 |
| 2 | $60,372 | $5,031 |
| 3 | $62,700 | $5,225 |
| 4 | $65,268 | $5,439 |
| 5 | $67,788 | $5,649 |
| 6 | $70,476 | $5,873 |
| 7 | $73,548 | $6,129 |
$1400 book/travel allowance per year from the department and additional travel allowance for presentations at scientific meetings
BLS/ACLS fee paid by Department of Pathology
Free 24-hour access to Fitness Facility located on campus
Free Parking at Duke North
Hospital Coat and Laundry Services
Malpractice insurance
Maternity/Paternity leave
Medical and Dental Insurance
Military leave
Sick leave
Term Life Insurance
Three weeks vacation per year, plus 5 extra days during either Christmas or New Year's week
Health and Wellness
Duke Graduate Medical Education and Duke Human Resources offer many opportunities for health and well-being. The Department of Pathology also offers a variety of events and opportunities throughout the year. Please learn more at https://gme.duke.edu/  and  https://hr.duke.edu/wellness.
Equity, Diversity, and Inclusion (EDI)
The department diversity statement provides guiding principles for recruitment, retention, and daily interactions with one another, and which aligns with the mission of Duke University and Duke Hospital: The program is committed to fostering a diverse and inclusive learning environment. We treat each other, our patients, and their loved ones with respect regardless of the differences among us. We respect the diversity of our health care team members. We respect the diversity of our patients and their loved ones. We recruit, retain, and celebrate a diverse group of resident, fellows, faculty, and staff. We support and protect members of racial and ethnic minorities, individuals with disabilities, veterans and military families, members of the LGBTQ communities, immigrants and refugees, and the many others who enrich our community. 
The program participated in the Duke GME EDI-focused First Look Event for prospective 2021-2022 URiM residency applicants.
Our department has recruited an EDI Committee with staff, trainee, and faculty representation. Events include:
Started having quarterly meetings of the EDI Committee
Issued and analyzed a departmental survey to take the pulse of community members with respect to issues of diversity and inclusion
Drafted a Departmental statement on EDI
Created smaller working groups that will focus on Departmental Culture and Representation and Community Outreach
Recruited two speakers to present on the topic of disparities in cancer at grand rounds and two speakers to speak on the topic of transgender health
Issued at least monthly emails with information on anti-racism resources and events
Had faculty enroll in training on teaching equity, training on research on health disparities, the Moments to Movement allyship workshop, and active bystander training.
Gathered data on racial/ethnic and gender distribution among staff, students, residents, fellows, and faculty
Added a diversity and inclusion statement to the departmental website
Purchased books for a Pathology Department anti-racism library.
Congratulations to Our Graduates on Their Fellowships
2021 Graduates:
Mitchell Arbogast: Gastrointestinal Pathology, Duke University
Marcel Castor:  Anatomic and Autopsy Pathology, Duke University
Giles "Jake" Maule: Industry, Foundation Medicine
Jenna McCracken: Hematopathology, Duke University
Rhonda Mittenzwei:  Neuropathology and Forensic Pathology, University of Washington
Vanessa Smith: Neuropathology, Duke University
2020 Graduates:
Jill Browning: Surgical Pathology and Dermatopathology, Duke University
Bruce Leckey, Jr.:  Bone and Soft Tissue Pathology, University of Pittsburgh; Dermatopathology, Mayo Clinic
Michael Schild: Gastrointestinal Pathology and Cytopathology, Duke University
Siddhartha Sen: Molecular Pathology, Baylor University
2019 Graduates:
Colby Cantu: Cytopathology, University of Florida, Gainesville, FL; Surgical Pathology, UCLA
Lauren Havrilla:  Forensic Pathology, Office of the Chief Medical Examiner of North Carolina
Karissa Heck: Surgical Pathology, Duke University
Rachel Jug: Cytopathology, Duke University; Transfusion Medicine, Canadian Blood Services
Catherine Luedke: Hematopathology, Duke University; Surgical Pathology, Duke University
Patricia Pittman: Neuropathology, Duke University
2018 Graduates:
Claire Detweiler: Surgical Pathology, University of North Carolina at Chapel Hill
Elizabeth McKinnon: Forensic Pathology, Montgomery County Coroner's Office, Dayton, OH
Grant Harrison: 2018-2019: Cytopathology, University of Virginia; 2019-2020: Surgical Pathology, Mayo Clinic
Kim Ingersoll: 2018-2019: Hematopathology, Duke University; 2019-2020: Surgical Pathology, Duke University