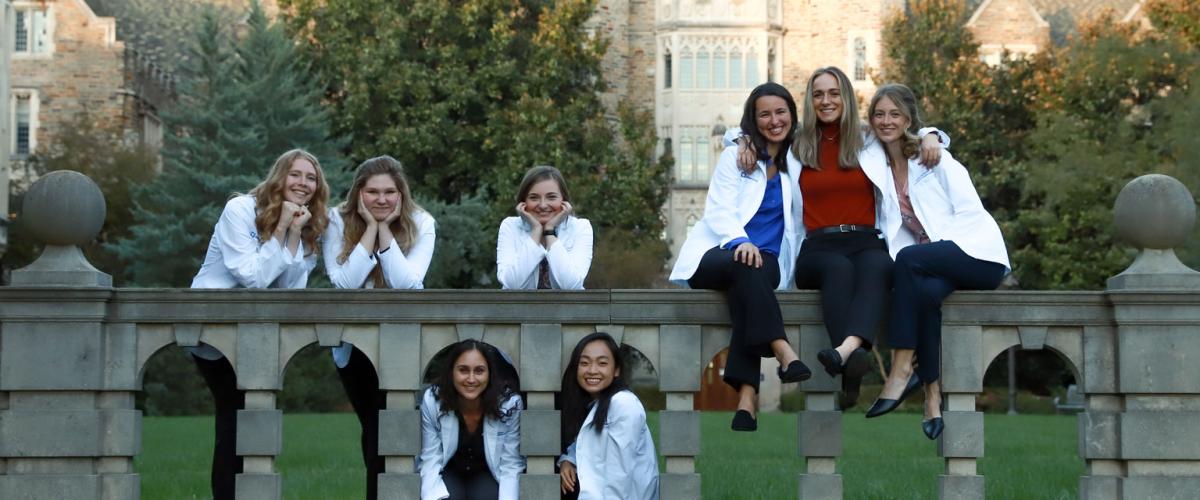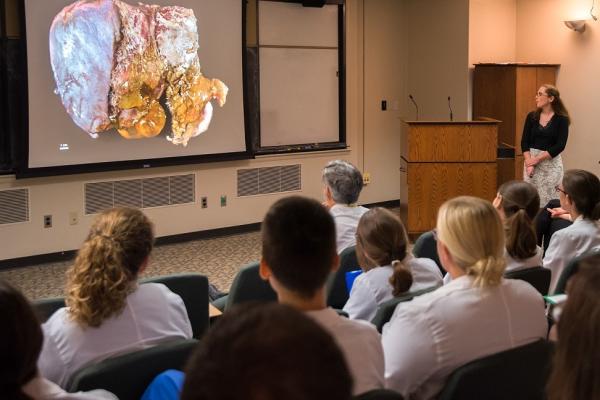 Goals and Mission
The Duke University School of Medicine's Pathologists' Assistant Training Program goal and mission are to train academically qualified individuals to become allied health professionals who provide surgical pathology and autopsy pathology services under the direct supervision of a board certified pathologist.
About
This professional program consists of two calendar years of training. There are three semesters during the academic year, including summer practical rotations. During the first year, Fall and Spring academic semesters include medical school level courses in cell and molecular biology, biochemistry, genetics, gross and microscopic human anatomy, human physiology, microbiology, immunology, pharmacology and pathology.
Definition & History
A pathologists' assistant (PA) is a highly trained allied health professional who provides various services under the direction and supervision of a pathologist. Pathologists' assistants interact with pathologists in a manner similar to physician's assistants in surgical and medical practice, carrying out their duties under the direction of their physicians.
Admissions & Application
Applicants will submit a completed application form, additional materials, and fees to the program director for review.
Curriculum
After completion of 93 units of graduate credit, including a required comprehensive oral seminar presentation before the Pathology Department faculty and staff, the academic Master of Health Science (MHS) degree and the professional certificate as a Pathologists' Assistant are awarded.
Program Outcomes, Employment & Salaries
There are very few accredited pathologists' assistant training programs (12) and thus the supply of graduates is limited.
Program Summary
The program is 23.5 months long, beginning with the start of the medical school academic year in August of each year.
Scope of Practice
Pathologists' assistants are qualified by academic and practical training to provide services in Surgical and Autopsy Pathology, and Laboratory Operations, under the direction and supervision of a licensed, Board certified, or Board eligible pathologist.
Contacts