The Duke Center for Electron Microscopy and Nanoscale Technology is a resource for high-quality light and electron micrographs and is the longest continuously running shared service facility on campus with a history of almost four decades.
This facility provides a full range of sample preparation, technical assistance, and training in viewing and photographing specimens. We supply ultra-structural analyses of small specimens, including cells and tissues, sub-cellular organelles, and microorganisms, such as viruses, bacteria, fungi, and parasites. We can provide data, train users, and assist in design of experimental procedures. For new experiments by inexperienced users, it is recommended that you consult EM staff before a project is started to ensure proper handling. There is no charge for consults.
For information on use of the facility, capabilities, or specimen preparation, contact: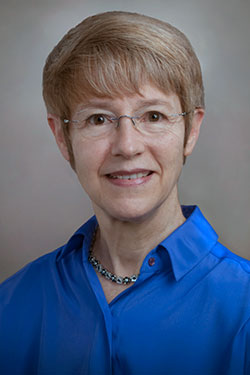 Sara Miller, PhD,  Director
saram@duke.edu
919 684-9141
Capabilities
Transmission Electron Microscopy
High resolution digital imaging (2k x 2k camera)
Ultra-microtomy (60-90 nm thin sections of cells and tissues)
Ultra-cryomicrotomy (thin sections of cells and tissues for immune-labeling)
Negative staining of viruses and sub-cellular organelles
Immuno-labeling of particulate specimens
"Vibratome" (vibrating tissue slicer sectioning) sectioning
Pre-embedding immune-labeling
Silver-enhanced small tag immune-labeling
Microwave specimen processing
High-resolution (12 mp camera) photomicroscopy (dissecting and conventional light microscope)
Stereoscopy with darkfield
Digital image processing; stitching, extended focus, measurement
Scanning Electron Microscopy (SEM)
Critical point drying for SEM
Metal coating for SEM
Microprobe elemental analysis
Location
Davison Building (Green Zone), Rooms 245M and 314M
Duke Clinics (Duke South)
Trent Drive
Postal Address
DUMC 3712
Durham, NC 27710 USA
Phone: 919-684-3452
Fees
External users, call 919-684-3452.
IRI (Interdepartmental Request & Invoice) Form