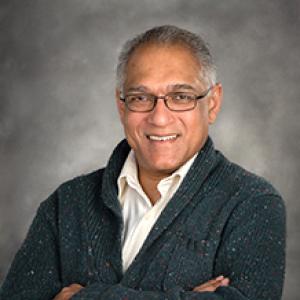 Principal Investigator
Grace Kerby Distinguished Professor of Pathology
Professor in Pathology
Professor in Molecular Genetics and Microbiology
Professor in Integrative Immunobiology
Professor of Cell Biology
Member of the Duke Cancer Institute

Contact Information
Email
Office Address:
Edwin L. Jones Research Bdg.
207 Research Dr, Rm 257
Durham, NC 27705
Laboratory:
Edwin L. Jones Research Bdg.
207 Research Dr, Rms 251, 253, 255
Durham, NC 27705
Lab Phone: 919-684-6942
Postal Address:
DUMC 3020
Durham, NC 27710
Research Interests
This laboratory focuses on two main research areas:
(a) Elucidating the role of mast cells in modulating immune responses to microbial pathogens.
Our studies have revealed that mast cells play a key sentinel role and upon bacterial or viral infection, modulate both innate and adaptive immune responses through the release of immunomodulatory molecules borne in granules. Our current investigations are centered on elucidating the molecular and cellular aspects of how mast cells mediate their immunomodulatory role. We are also examining several mast cell-targeted strategies to boost immunity to infections as well as reduce any pathological consequences of infection.
(b) Investigating cross-talk between the immune system and distinct infectious agents such as Uropathogenic E. coli, Salmonella typhimurium and Yersinia pestis.
We have recognized that different pathogens possess distinct mechanisms to evade or coopt one or more immune cells to establish infection. Our studies now dwell on developing novel pathogen-specific strategies to combat infection.
Publications
Please see  Pub Med for current listings.
Book Sections
Abraham, SN, Sharon, N, Ofek, I, and Schwartzman, JD. "Adhesion and Colonization." In Molecular Medical Microbiology: Second Edition, 409-421. November 26, 2014
Ofek, I, Bayer, EA, and Abraham, SN. "Bacterial adhesion." In The Prokaryotes: Human Microbiology, 107-123. November 1, 2013
Conference Papers
Yang, B, Suwanpradid, J, Sanchez-Lagunes, R, Choi, HW, Hoang, P, Wang, D, Abraham, SN, and MacLeod, AS. "IL-27 Facilitates Skin Wound Healing through Induction of Epidermal Proliferation and Host Defense." May 2017
Choi, HW, Brooking, R, Neupane, S, Lee, C-J, Miao, E, Staats, HF, and Abraham, SN. "Salmonella Typhimurium Impedes Innate Immunity With a Mast Cell-Suppressing Tyrosine Phosphatase Sptp." February 2014
Johnson, BT, Kulis, M, Abraham, SN, Burks, AW, and Staats, HF. "Nasal Immunization with Peanut Antigen and The Cationic Peptide Adjuvant Mastoparan 7 Induces Serum Humoral Immunity That Protects Peanut Allergic Mice Against Systemic Anaphylaxis." February 2012
Journal Articles