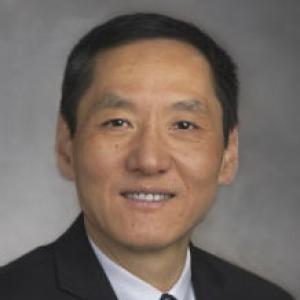 Principal Investigator
Endowed Department Chair of Pathology
Professor of Pathology
Chair
Professor of Pharmacology and Cancer Biology
Professor of Cell Biology
Member of the Duke Cancer Institute

Contact Information
Department of Pathology
Duke University School of Medicine
Room 301M, Duke South
DUMC 3712, 40 Duke Medicine Circle
Durham, NC 27710
Email
Research Interests
Huang Laboratory Research Overview
The major focus of Dr. Jiaoti Huang's laboratory is the study of prostate cancer. We are interested in different aspects of prostate cancer, including the molecular mechanisms of carcinogenesis, biomarkers, histological diagnosis, immunohistochemical profiles, the mechanism of tumor progression to the castration-resistant stage, and novel therapeutic strategies.
Our studies are translational in nature and the findings are closely related to human disease. One major strength of our laboratory is the variety of expertise we have in molecular and cellular biology, biochemistry, animal models, histology and immunohistochemistry. Another strength is the large amount of tissue resources available to us. We have access to thousands of cases of archival prostate cancer with long-term followup. These include formalin-fixed, paraffin-embedded tissue blocks and frozen tissues. In addition, our lab, in collaboration with Owen Witte's and Andrew Goldstein's labs, has pioneered a tissue procurement procedure for fresh prostate tissue from prostatectomy specimens. We routinely process fresh cancer and benign prostate tissues into single cell suspension, and obtain purified basal and luminal cells. The purified cells are then genetically manipulated by lentiviral infection to model prostate cancer.
In addition, we have established collaborations with investigators within and outside of UCLA, as well as with international investigators. The lab has several major areas of research, which include:
Molecular mechanisms of carcinogenesis.
Recent studies, including those using next generation sequencing technologies, have identified novel genetic alterations in prostate cancer. However, the molecular mechanisms by which they contribute to carcinogenesis remain unknown. We are studying the mechanisms using molecular biology, cell biology and biochemical approaches, as well as in animal models. Since most of the alterations occur only in a subset of prostate cancers, tissue studies with real patients' sample become essential. We are actively investigating some of these novel genetic alterations using multidisciplinary approaches.
Neuroendocrine (NE) differentiation of prostate cancer.
Our lab has had a long standing interest in NE cells, which comprise a minor component of epithelial cells in benign prostate and adenocarcinoma. These cells lack androgen receptor and are independent of androgen. As a result, they survive hormonal therapy and are enriched after hormonal therapy. Since the NE cells secrete biogenic amines, neuropeptides and cytokines while the bulk, non-NE tumor cells express receptor for many of these products, it has been proposed that a paracrine network is established after hormonal therapy by which the NE tumor cells stimulate the proliferation of the bulk tumor cells in an androgen-deprived environment. This may contribute to tumor progression to the castration-resistant stage. We are actively testing this hypothesis using various tumor models.
Biomarkers for prostate cancer.
Widespread use of PSA screening leads to approximately 1 million prostate biopsies a year. Because of the poor specificity of PSA, only about 1 in 4 patients with PSA in the grey zone will have cancer on biopsy. For men with elevated PSA but negative biopsies, many have benign conditions only (BPH, chronic prostatitis), while some have cancer that was missed by the biopsy. Since the two possibilities cannot be accurately distinguished, all men with elevated PSA and negative biopsies will be subject to repeat PSA tests and biopsies, resulting in unnecessary pain, anxiety and expense in many men without risk of prostate cancer. We are actively working on finding biomarkers in the negative biopsy tissue to predict the likelihood of harboring unsampled cancer in these patients. Our goal is to use such biomarkers to stratify these patients so that men with high risk are offered immediate re-biopsy while those with low risk can be spared unnecessary procedures. 
Another important problem in prostate cancer is our inability to predict the biological behavior of prostate cancer when only small volume, low grade cancer are present on biopsy. Many of these patients have cancers that are indolent while some have aggressive cancers that were not well sampled. Because of this, many men elect to undergo radical treatment such as surgery or radiation to deal with the uncertainty, resulting in overtreatment in many whose disease would not have impacted life expectancy or quality of life. To solve this problem, we are actively studying the prostate biopsy tissue from such patients to identify biomarkers which can predict the biological behavior of the tumor so that patients are appropriately managed.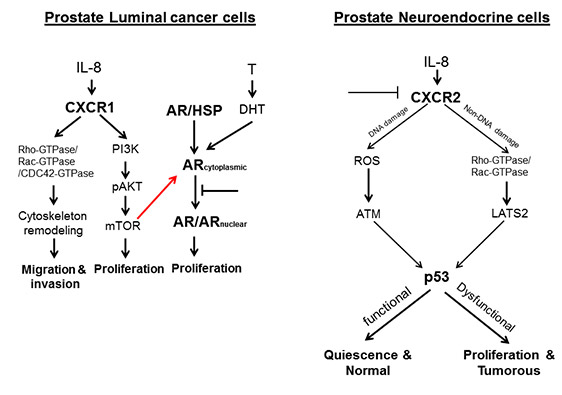 Lab Members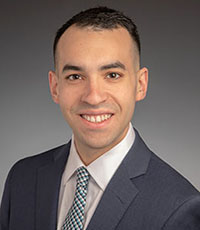 Bill Butler
Bill Butler is currently a PhD student in the Pathology program at Duke University. He received his BS in Biochemistry from the University of Scranton in 2015 and his MS in Chemistry from the University of New Hampshire in 2018. His research interests include tumor biology, biomarker discovery, and therapeutic strategies, particularly in relation to hormone-dependent malignancies. He is currently studying the molecular pathways and epigenetic mechanisms leading to metastatic castration-resistant prostate cancer under the supervision of Dr. Jiaoti Huang.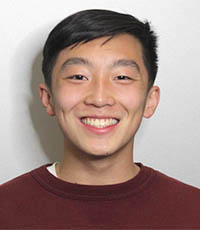 Jerry Fu
Jerry Fu is an undergraduate student at Duke majoring in environmental sciences with a minor in computational biology hailing from Irvine, California. He is interested in the intersection between environmental health and cancer biology and hopes to pursue a career as a physician-scientist in the future. Outside of the lab, he is involved in planning for the annual LDOC concert/festival tradition and volunteers with DPS.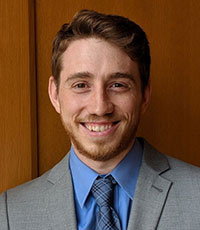 J. Spencer Hauck, PhD
Dr. Hauck is a postdoctoral associate in the Duke Pathology Department. He is currently working on the role of heat shock factor 1 and in neuroendocrine cells driving aggressiveness in prostate cancer. Dr. Hauck completed his Ph.D. at Ohio State University where he studied a nuclear hormone receptor in normal muscle biology and disease. Dr. Hauck's research interests are tumor microenvironment, hormone receptors, and cancer metastasis.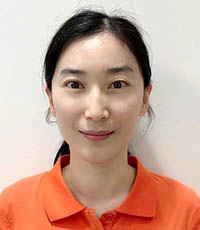 Xue Jiang, PhD
Dr. Jiang is a postdoctoral associate in the Duke Pathology Department. She completed her Ph.D at Kunming institute of Zoology, Chinese Academy of Sciences in China. Her research interests are the pathogenic mechanism and biomarkers of prostate cancer. She is currently working on the role of CXCR1 in progression of prostate cancer under the direction of Dr. Jiaoti Huang.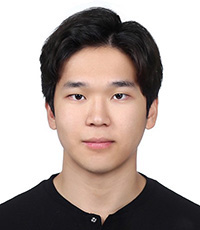 David Moon
David Moon is currently an undergraduate student majoring in biology at Duke University. He was born in South Korea and grew up in Boston. His research interests include cancer biology, genetics, and metabolism. In the future, he hopes to become a physician-scientist in oncology. 
Publications
Please see Pub Med for current listings.
Book Sections
Koo, J, Filson, CP, Huang, J, and Pantuck, AJ."Collecting Duct Carcinoma and Renal Medullary Carcinoma."In The Kidney: A Comprehensive Guide to Pathologic Diagnosis and Management, edited by DE Hansel, CJ Kane, GP Paner, and S Chang,109-123. 2016. (Chapter)
Brick, A, Niu, J, Huang, J, and Oh, WK. "Possibility for Platinum Chemotherapy Treatment for HRPC Patients?." In Drug Management of Prostate Cancer, edited by WD Figg, CH Chau, and EJ Small,153-161. NJ: Humana Press, 2010. (Chapter)
Wu, C, Chen, G, Na, Y, Xin, D, Yao, JL, di Xant' Agnese, PA, and Huang, J. "The function of Interleukin-8 in prostate cancer." In Progress in Chemokine Research, edited by WP Links,149-156. New York: Nova Science Publishers, 2007. (Chapter
Conference Papers
Samaratunga, H, Montrironi, R, True, L, Epstein, JI, Griffiths, DF, Humphrey, PA, van der Kwast, T, Wheeler, TM, Srigley, JR, Delahunt, B, Egevad, L, and ISUP Prostate Cancer Group,."Working group 1: specimen handling."International Society of Urological Pathology (ISUP) Consensus Conference on Handling and Staging of Radical Prostatectomy Specimens. Nature Publishing Group, 2011
Huang, J, Wu, C, Yao, JL, and di Sant'Agnese, PA. "Neuroendocrine differentiation in prostate cancer." Bologna, Italy. Medimond S.r.l., 2005.
Journal Articles