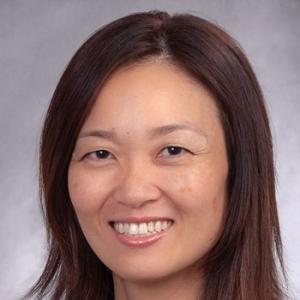 Principal Investigator
Associate Professor of Pathology
Member of the Duke Cancer Institute

Current Research Interests
Dr. Glass initially trained as a vascular surgeon with a focus on endovascular/interventional procedures through the Integrated Vascular Surgery Program at the University of Rochester Medical Center. After receiving her PhD in the areas of genomics and epigenetics, she subsequently completed residency in Anatomic Pathology and a Cardiothoracic Pathology fellowship at the Brigham and Women's Hospital/Dana Farber Cancer Institute/Harvard Medical School and an additional fellowship in Thoracic Pathology at the University of Texas Southwestern Medical Center. Dr. Glass was mentored by Drs. Gayle Winters, Richard Mitchell and Fred Schoen, distinguished cardiovascular pathologists at BWH/Harvard instrumental in defining the International Society Heart and Lung Transplant Criteria for cardiac transplant rejection and numerous other seminal contributions to the field of cardiac pathology. 
Dr. Glass is the recipient of the Society of Cardiovascular Pathology (SCVP) Young Investigator's Award, the William von Liebig Vascular Biology Research Fellowship at the Harvard Institutes of Medicine, the Duke Pathology Salvatore V. Pizzo Faculty Research Mentor Award, and is author of numerous publications and national presentations in cardiovascular disease, thoracic malignancies and surgery. She has active collaborations with the Duke Departments of Cardiology, Cardiothoracic Surgery, Electrical Engineering/Computer Science and Oncology investigating areas such as artificial intelligence, immune checkpoint/targeted cancer therapy toxicity, novel molecular biomarkers and transplant rejection.
As a thoracic pathologist, Dr. Glass also diagnoses lung/mediastinal/pleural malignancies and non-neoplastic lung diseases. She has a special interest in identifying new epigenetic biomarkers that may predict response or resistance to conventional, targeted and immune therapy using computational techniques. She works closely with the Duke Thoracic Oncology Group and DCI Center for Cancer Immunotherapy and is author of several cardiac and thoracic topics in the 5th edition of the W.H.O. Classification Tumours of the Lung, Pleura, Thymus and Heart.     
Academic Articles
Bishawi, Muath, Franklin H. Lee, Dennis M. Abraham, Carolyn Glass, Stephanie J. Blocker, Daniel J. Cox, Zachary D. Brown, et al. "Late onset cardiovascular dysfunction in adult mice resulting from galactic cosmic ray exposure." Iscience 25, no. 4 (April 15, 2022): 104086. https://doi.org/10.1016/j.isci.2022.104086.
Maleszewski, Joseph J., Cristina Basso, Melanie C. Bois, Carolyn Glass, Kyle W. Klarich, Charles Leduc, Robert F. Padera, and Fabio Tavora. "The 2021 WHO Classification of Tumors of the Heart." J Thorac Oncol 17, no. 4 (April 2022): 510–18. https://doi.org/10.1016/j.jtho.2021.10.021.
Dai, Xiang, Shiqi Xu, Xi Yang, Kevin C. Zhou, Carolyn Glass, Pavan Chandra Konda, and Roarke Horstmeyer. "Quantitative Jones matrix imaging using vectorial Fourier ptychography." Biomed Opt Express 13, no. 3 (March 1, 2022): 1457–70. https://doi.org/10.1364/BOE.448804.
Glass, Carolyn, Kyle J. Lafata, William Jeck, Roarke Horstmeyer, Colin Cooke, Jeffrey Everitt, Matthew Glass, David Dov, and Michael A. Seidman. "The Role of Machine Learning in Cardiovascular Pathology." Can J Cardiol 38, no. 2 (February 2022): 234–45. https://doi.org/10.1016/j.cjca.2021.11.008.
Yang, Sen, Dongfang Tang, Yu Chen Zhao, Hongliang Liu, Sheng Luo, Thomas E. Stinchcombe, Carolyn Glass, et al. "Potentially functional variants of ERAP1, PSMF1 and NCF2 in the MHC-I-related pathway predict non-small cell lung cancer survival." Cancer Immunol Immunother 70, no. 10 (October 2021): 2819–33. https://doi.org/10.1007/s00262-021-02877-9.