PhotoPath is a media service in the Department of Pathology at Duke University Medical Center.

PhotoPath is Senior Medical Photographer, Steve Conlon. Steve has a combined wealth of 49 years experience in the photographic field, 40 of them here at Duke Pathology. Our emphasis is on personal communication and high quality photography.
Services we offer (by appointment)
High quality in-situ, gross and macro photography in our bio-contained studio.  We can also photograph many types  of research subjects and materials. 
High quality digital photomicrography on our user friendly Olympus Microscope
Studio portraits and location photography
Please call or email to discuss your photo needs and to schedule an appointment.
We're looking forward to working with you!
919-684-3984
PhotoPath
Rm 3121 South Yellow
DUMC 3712
Durham, NC  27710
If a picture's worth a thousand words, then we're worth millions!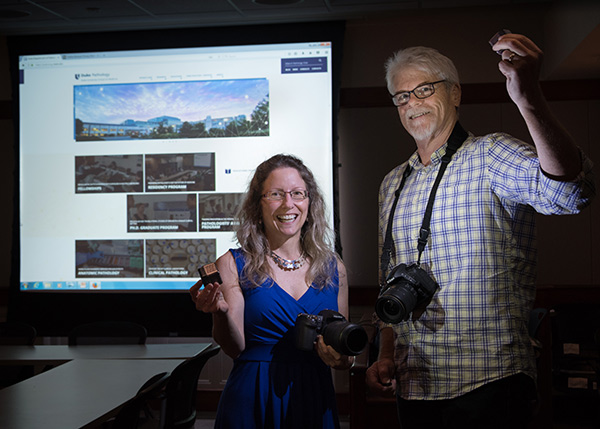 Map to Our Lab/Department of Pathology