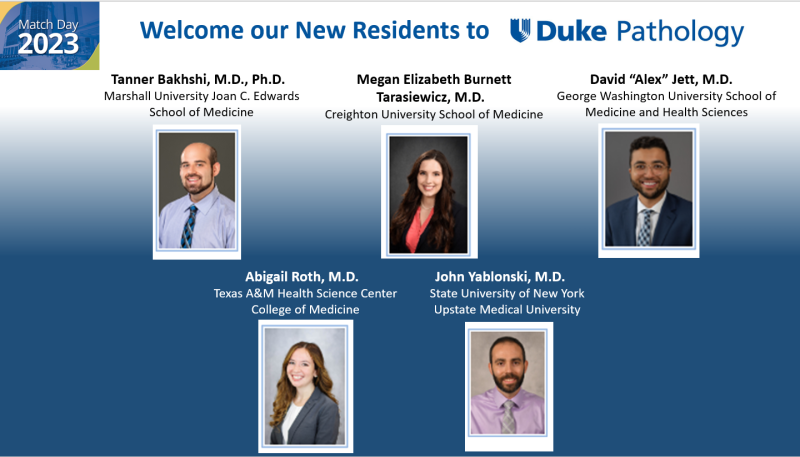 Join us in welcoming our newest PGY-1's on this Match Day 2023!  We also welcome our co-chief residents Ashley Rose Scholl, MD, MSc, and Tyler Wildes, MD, PhD.  And a very special thank you to our former co-chiefs, Meg Lee, MD, and Kristen Logan, MD, for their dedicated service. We are also grateful to all the residents and faculty who volunteered to serve on the recruitment committee this year.
"Thank you, Jawanna, Megan, Kristen, Tom and all the residents, faculty and staff who put in so many hours during the recruitment season," said Jiaoti Huang, MD, PhD. "I look forward to another great year!"
See Duke School of Medicine's round-up of Match Day, which includes a short video, here.