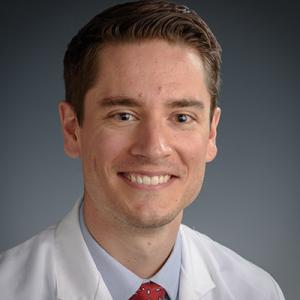 University of Florida College of Medicine
Contact Information:
Hometown:  Jacksonville, FL
College:  University of Georgia, University of Florida
Medical School:  College of Medicine University of Florida
Fellowship plans:  Hematopathology
Career goals: Open to academic or private practice opportunities.
Hobbies and Interests:  I enjoy spending time outdoors with my family. Activities usually revolve around running, hiking, biking, yoga, fishing, hunting, gardening, and cooking.
Why Duke:  Duke has an amazing reputation as a top-tier academic research hospital. Once interviews began, Duke Pathology stood out among the rest as a place that emphasized the right things in training and had all that I was looking for in a program.
Why Durham: Durham is a perfect size, is affordable, has jobs for significant others, and has outstanding outdoor activities near the city and nearby in the mountains and coastal areas.