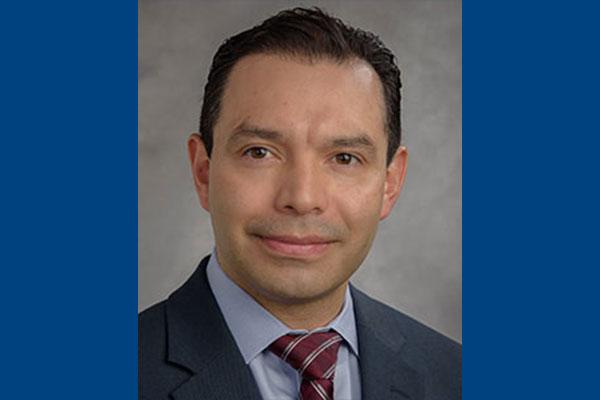 Sergio Pina-Oviedo, MD, has been promoted to associate professor of Pathology effective May 1, 2023. He joined the faculty in March 2022 as assistant professor, and is certified in both anatomic and clinical pathology and hematopathology.
Pina-Oviedo has also been named as president of the History of Pathology Society (HPS) effective April 2023 until March 2024. He will lead the 2024 Companion Meeting of the HPS at the United States and Canadian Academy of Pathology (USCAP) 112th Annual Meeting in Baltimore March 23-28, 2024. The meeting theme will be "Selected Topics in the History of Hematopathology."
Several important members of the Pathology community have been officers and/or past Presidents of this prestigious Society, including Drs. Robert Young, Gaetano Thiele, James Wright, David Louis, Stephen Geller, Gabriella Nessi, Susan Lester, Henry Tazelaar, Richard Fraser, Marie C. Aubry, and Daniel Kurtycz.
Pina-Oviedo's academic interests include the study of hematolymphoid tumors, thoracic/lung pathology, mediastinal lymphomas, the correlation between morphology and molecular alterations of tumors, infectious diseases, and the history of pathology, all which are reflected in his peer-reviewed publications (>70), book chapters (>20), and abstracts.

He is an editorial board member of Annals of Diagnostic Pathology; Section Editor in Hematopathology for Archives of Pathology and Laboratory Medicine; Associate Editor in Hematologic Malignancies for Frontiers in Oncology; and since 2020, an officer (trustee) of the History of Pathology Society.