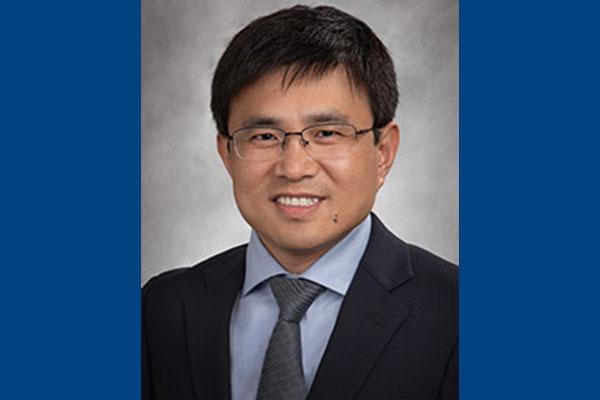 Ming Chen, PhD, has been promoted to Associate Professor of Pathology. Chen received his undergraduate training at the East China Normal University, where he also completed a Master's degree in Biology. He subsequently obtained his PhD in Pathology at the University of Rochester, where he conducted his graduate work in the laboratory of Shuyuan Yeh on the role of estrogens and estrogen receptors in normal and neoplastic prostate development. Chen then joined the laboratory of Pier Paolo Pandolfi at Beth Israel Deaconess Medical Center and Harvard Medical School as a research fellow, where he mainly focused on the use of mouse models to study the mechanisms of prostate cancer metastasis. His postdoc work has helped establish a molecular connection between lipid metabolism and prostate cancer metastasis and led to the development of accurate mouse models of metastatic prostate cancer. Chen joined the Department of Pathology at Duke University as an Assistant Professor in September 2018 with a continued interest in modeling human cancer in mice, mechanisms of metastasis, and translating new insights into therapies to combat cancer.
Chen and his team have recently expanded the scope of their studies to explore how lipid metabolism supports different aspects of cancer and the potential vulnerabilities associated with increased lipid metabolism. Leveraging insights from recent laboratory work, they developed strategies to potentiate the anti-tumor activity of chemotherapeutics through modulation of lipid metabolism. Additionally, advanced prostate cancer appears to be more sensitive to the induction of ferroptosis, especially in the context of loss of the RB1 tumor suppressor gene. Chen and his team are currently exploring whether targeting ferroptosis, either through single agents or in combination, could represent an effective therapeutic approach to treating lethal RB1-deficient prostate cancer.
Chen has authored 33 peer-reviewed articles, with 14 as lead or senior author, in leading journals such as Science, Nature Genetics, Cancer Discovery, Nature Communications, and JCI. Chen received a DoD Prostate Cancer Research Program Idea Development Award, a Mike Slive Foundation Pilot Grant Award, and two DCI Pilot Project Awards. He is currently supported by three RO1s and a DoD grant as the Principal Investigator and another DoD grant as a Co-investigator.
Chen has also devoted considerable effort to teaching, mentoring, educational activities, and institutional service, both within Duke and beyond its walls. Over the past four years, Chen has mentored four postdoctoral students, two graduate students (in their 5th and 4th graduate years, respectively), and three visiting scholars. Outside the Duke community, Chen participates in ad hoc service on grant review panels, peer-reviewed manuscripts, and have additional editorial board commitments.