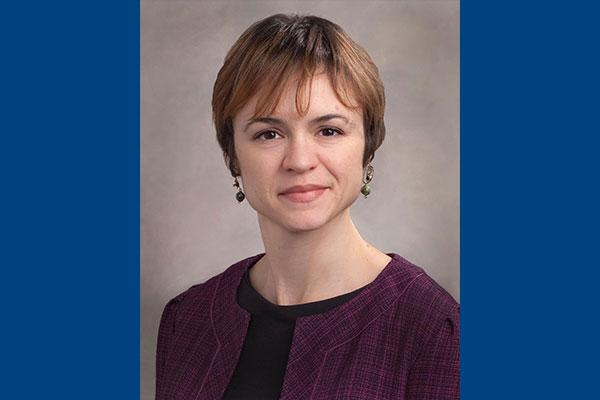 Jessica L Poisson, MD, MMCi has been promoted to Associate Professor of Pathology. She joined the department in 2015, and serves as Associate Medical Director of the DUH Transfusion Service. She is also the Patient Blood Management program director for Duke Health.
Poisson received her Bachelors of Science in Biology degree from the University of Texas at Austin and Doctor of Medicine from University of Texas Southwestern Medical School in Dallas, TX. She completed AP/CP residency at UNC Chapel Hill in 2012, serving as Chief Resident 2011-2012 and went to Puget Sound Blood Center (now Bloodworks NW) in Seattle, WA, for a Transfusion Medicine Fellowship.
After coming to Duke, she joined the Masters in Management and Clinical Informatics Program, and graduated in 2016. She is board certified in Anatomic and Clinical Pathology, Transfusion Medicine and Clinical Informatics. Dr Poisson is a member of the College of American Pathologists Curriculum committee and the AABB information systems committee. She continues to study novel blood components and improved data sharing in transfusion medicine.