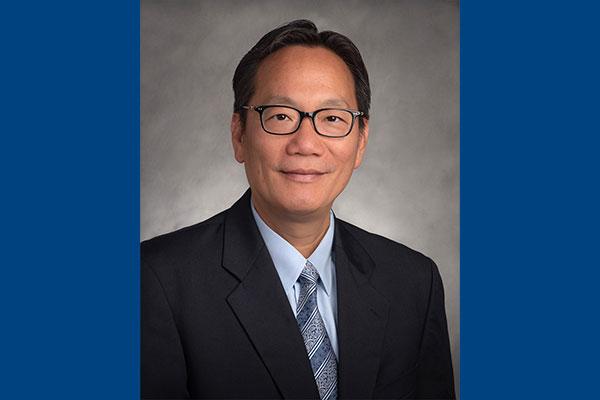 Ken H. Young, M.D., PhD, has been named as the new Research Quality Leader (RQL) of the Pathology Research Quality Management Program (RQMP).
Young is the director of the Hematopathology Division, which provides precision diagnosis and clinical consultation services for patients with various types of benign and malignant hematologic disorders, with application of phenotypic biomarker and molecular testing. He leads robust translational research program and multicenter consortia in lymphoma; myeloma and leukemia related to molecular mechanisms, tumor progression, cell-of-origin, biomarkers, and frontier therapeutic strategies.
Young has had an excellent productive academic career, and the Hematology program has been supported by various funding sources since 2006, with publications of 328 original peer-reviewed articles and 56 review articles. We look forward to his leadership in this important role.
We greatly appreciate and thank Herman Staats, PhD, for his outstanding service leading the development of the inaugural RQMP. Such endeavor will continue and advance further in the future to improve the research quality within the Department of Pathology.
RQMP was developed to innovate and implement best practices for Research Quality, Scientific Integrity and Accountability across Duke University. The primary aim is to implement a Research Quality Management Program (RQMP) within each department, center, institute, and school or college. Each unit-level Research Quality Team (RQT) is comprised of a RQL and a Lead Research Administrator (LRA).