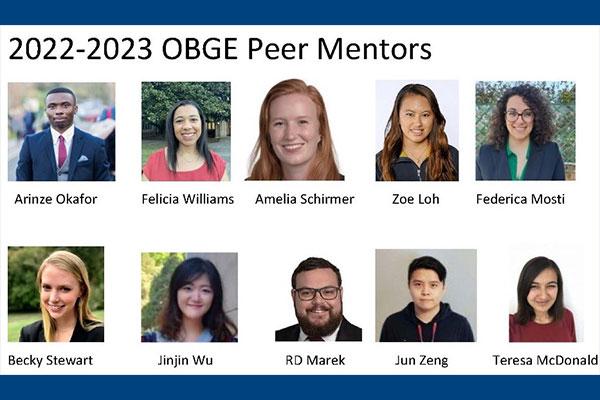 This year, four out of the ten Peer Mentors in the Duke School of Medicine's (SOM) Office of Biomedical Graduate Education (OBGE) program are from the Pathology PhD Program: Amelia Schirmer, Zoe Loh, Jinjin Wu, and Robert D. Marek.
OBGE student Peer Mentors are selected from all SOM BioMedical Programs. The 2022-2023 Peer Mentors are mentoring the first year OBGE students throughout the Fall and Spring semesters.
We are grateful for their wisdom and time, and proud of their efforts in community service and professional development! The next call for Peer Mentor applications will go out in April 2023.
---