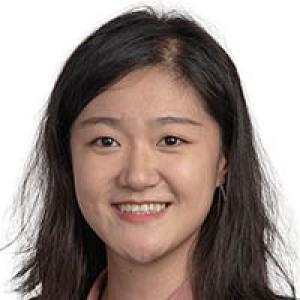 PhD Student
Home town: Xinjiang, China

College: Peking University

Research: The effect of large chromosome deletions on prostate tumorigenesis

Career Goals: I plan to further my career as a cancer biology researcher, although I am now undecided whether I will stay in academia or go for industrial positions.

Hobbies: I enjoy cooking and exploring good food; spending time with my friends & cats

Why Duke: Duke pathology PhD program offers excellent training in cancer biology, with abundant research resources and friendly environment. It has a good mixture of experienced experts and young bloods to stay productive.

Why Durham: Durham has all the warmth and coziness like a small town, and meantime remains competitive with many opportunities if one wants to pursue vibrant working environment. I like it when I can always drive for a couple of hours and enjoy the beauty of the mountains and lakes!