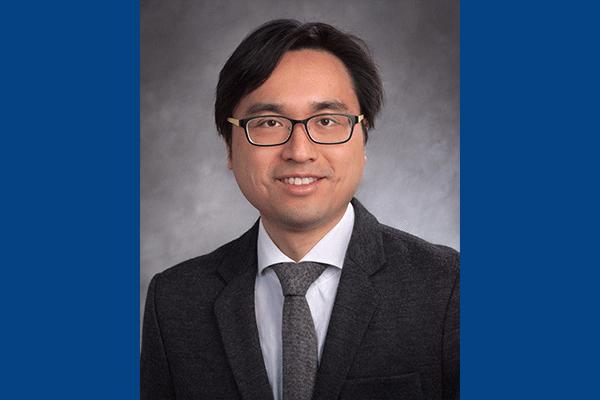 Shih-Hsiu "Jerry" Wang, MD, delivered a keynote lecture titled "Neuropathology and Brain Banking for Dementia Research" at the Dementia Inclusive Community Forum on Sept.  21st, 2023 - World Alzheimer's Awareness Day – in Durham, N.C. The event, themed "Understanding Dementia," was hosted by Dementia Inclusive, Inc., a nonprofit organization aimed at creating an inclusive culture for persons with dementia and their caregivers. There were 150 diverse attendees from the community.
"The event was a great opportunity for me to interact with the community and answers any questions they have about Alzheimer's disease and ways to participate in dementia research," said Wang.
The World Health Organization estimates that there are 55 million people living with dementia worldwide. The Centers for Disease Control and Prevention account for 17 billion hours of unpaid care for family and friends with Alzheimer's disease and related dementias each year. Dementia Inclusive, Inc., works with various community sectors to provide save and inclusive spaces for those living with dementia, so that they can continue to remain meaningfully engaged.
In April 2022, Wang's proposal titled "Novel Pathogenic Mechanisms Linking Age-Related TDP-43 Pathology, Cerebrovascular Pathology, and Alzheimer's Disease in the Aging Brain" was selected to receive $75,000 in funding per year for two years as a Duke/UNC Alzheimer's Disease Research Center (ADRC) Developmental Project. Read more about the developmental project program here.
Learn about Shih-Hsiu Wang Lab's research here