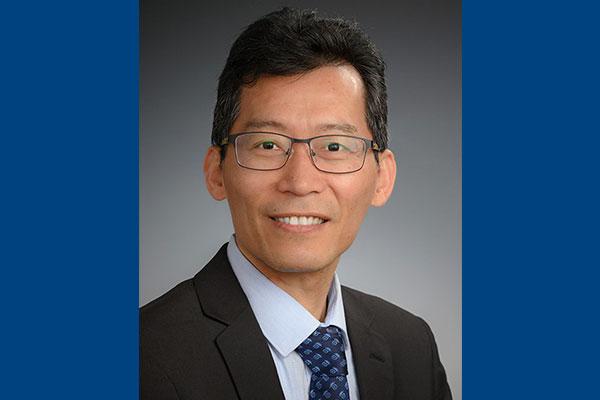 We are pleased to welcome Hui-Kuan Lin, MD, PhD, to Duke. He joined the faculty on May 1st, 2023, as a professor and director of Prostate Cancer Research.
On May 6th, 2023, he gave a keynote talk at the 27th Taiwan Joint Cancer Conference titled "Glucose Metabolism and its Signaling in Cancer and Immune Regulation."
Lin comes to us from Wake Forest University School of Medicine, where he served as director of the Prostate Cancer Center of Excellence; co-leader of the Signaling and Biotechnology Program; and Anderson Discovery Professor for Cancer Research at the Department of Cancer Biology. Prior to that, he was a tenure-track faculty member and Research Trust Scholar and R. Lee Clark Fellow at the University of Texas MD Anderson Cancer Center (MDACC).
On May 17th, 2023, he will receive the Distinguished Alumina Award from School of Pharmacy, National Taiwan University (Taiwan).
In addition, he has received numerous awards:
Research Trust Scholar Award in 2007 from

MDACC

New Investigator Award in 2009 from the

U.S. Department of Defense

(DOD)

Faculty Scholar Award in 2011 from

MDACC

Young Investigator Award from the

Society of Chinese Bioscientists in America

(SCBA) in 2013

R. Lee Clark Fellow Award at

MDACC

Endowed Professorship at Wake

Forest School of Medicine in 2015 and

2022

Wake Forest University School of Medicine Established Investigator-Basic Award
He was elected to the fellow of the American Association for the Advancement of Science (AAAS) in 2022, and to the Academician of Academia Sinica in 2022. He serves as an editorial board member of Cancer Research Journal, The Journal of Biological Chemistry, and Frontiers in Molecular and Cellular Oncology, and is an honorary editor of Molecular and Cellular Oncology.
He has served as Academic Advisory Committee of the Institute of Biomedical Sciences (IBMS) at Academia Sinica since 2020 and as a member of the AACR Basic Cancer Research Grants Scientific Review Committee since 2021. He has published more than 120 peer-reviewed articles in leading journals, such as Nature, Cell, Science, Nature Cell Biology, Molecular Cell, Blood, and EMBO Journal. Lin also serves a reviewer in numerous journals, including Nature, Science, Nature Review Cancer, and Cancer Cell, Genetics, Nature Cell Biology, Cell Metabolism.
He has served on numerous grant review panels such as National Institutes of Health (NIH); DOD study sections; National Health Research Institutes (NHRI); Ministry of Science and Technology (MOST); and Academia Sinica Taiwan. 
His laboratory research is focused on the posttranslational modifications and cancer metabolism in signaling and cancer/immune regulation. He has published more than 120 peer-reviewed publications, many of which appear in high impact/profile journals. His lab's work has revealed fundamental insights for cancer biology and cancer immunity, and offered novel therapeutic strategies for targeting human cancer and overcoming drug resistance.
Lin received a bachelor's degree in Pharmacy in 1993 and masters degree in Pharmacology in 1997 from National Taiwan University. He attained his PhD degree in the area of cancer biology in 2002 from the University of Rochester in New York. He completed postdoctoral training at Memorial Sloan-Kettering Cancer Center in New York from 2002 to 2007 in the area of the cancer biology and genetics.
We are very excited he has joined our Department of Pathology!