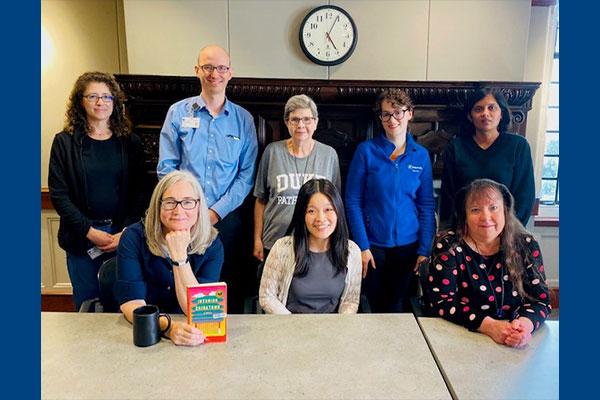 On Oct. 5th, 2023, nine Pathology department members gathered for a fourth Equity, Diversity, and Inclusion (EDI) Book Club meeting to discuss Interior Chinatown, by Charles Yu.
The group discussed their reactions to the book, and the questions it brought up about the protagonist - an immigrant who wants to fit into American culture. Although the book, written as a screenplay, addressed Asian individuals specifically, many in the group shared experiences about their personal history with assimilation into different cultures.
Quarterly EDI book club meetings offer a safe, confidential space to gather to ask questions, discuss difficult topics, and to share about personal backgrounds and experiences. If you're with Duke School of Medicine and would like to participate, please email Jamie Botta.