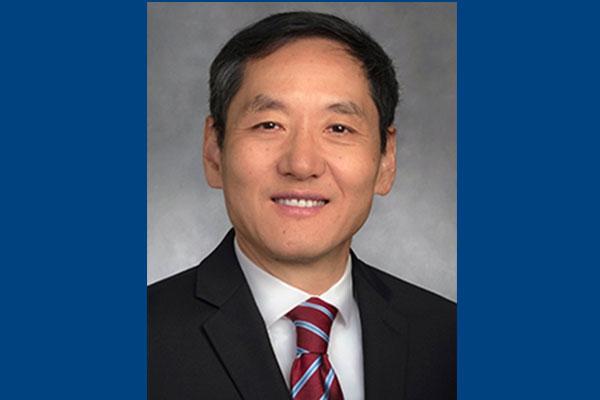 On Dec. 5, 2022, Pathology Department Chair Jiaoti Huang, MD, PhD, gave a lecture at the University of Texas MD Anderson Cancer Center, the highest ranked cancer center in the country.
Huang discussed his lab's research over the past twenty years in the field of prostate cancer. Specifically, he elaborated on how studying histologic features of prostate cancer can inform mechanisms of therapy resistance and novel therapeutic strategies. Read more about the Huang Lab's research here.
Huang is frequently invited to give lectures to share his expertise regarding prostate cancer research. Most recently, in Oct. 2022, he organized and moderated a session titled "Lessons Learned from Primary Prostate Cancer" at the 29th Annual Prostate Cancer Foundation Scientific Retreat in Carlsbad, CA. He also presented a lecture titled "Cellular Heterogeneity of Prostate Cancer in Therapy Resistance and Disease Progression" there.