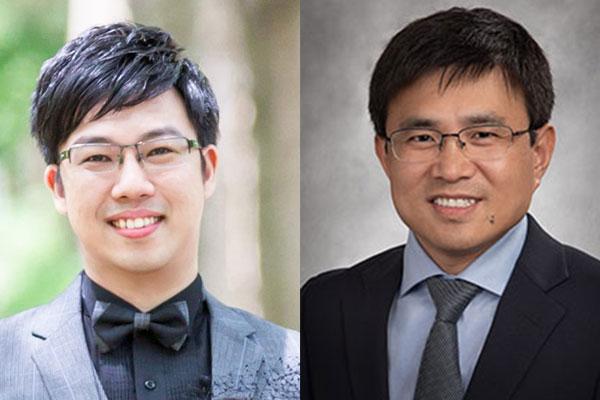 A new study from researchers in the Duke University School of Medicine suggests a potential targeted therapy for otherwise untreatable forms of advanced prostate cancer.
In a study published May 15th, 2023, in the Journal of Clinical Investigation, researchers showed that an especially aggressive form of prostate cancer that involves the loss of an anti-cancer gene called RB1 is susceptible to ferroptosis, an iron-dependent form of regulated cell death.
"This is the first study to show that induction of ferroptosis can kill RB1-deficient prostate cancer cells in animal models, with no obvious toxicity to the animal," said Ming Chen, PhD, an associate professor of pathology at Duke and senior author of the study. "We hope we can eventually translate these findings into the clinic to test the effectiveness of ferroptosis inducers that target RB1-deficient prostate cancer."
The "loss" of the RB1 gene is found in approximately 30 to 70 percent of men with advanced prostate cancer, and the gene's functional absence is strongly associated with both the aggressiveness of prostate cancer and its lethality, Chen said.
Prostate cancer is the second most common cancer in American men, ranking behind only skin cancer. The tumors are often confined to the prostate, and therefore not life-threatening, but when the cancer spreads, it is almost always lethal. The American Cancer Society estimates that about 34,700 American men will die of prostate cancer this year, which translates to one death from prostate cancer every 15 minutes. In response, researchers have been struggling to find ways to cure men with metastatic prostate cancer.
Ferroptosis is triggered by a build-up of toxic lipid peroxides at the membranes that surround the cell and its internal organelles, such as the mitochondria. Working in the Chen Lab, postdoctoral fellow Mu-En Wang, PhD, the paper's first author, discovered that ferroptosis can be induced in human prostate cancer cells, and that those cancer cells lacking RB1 are particularly vulnerable to this form of cell death.
The research team then demonstrated that a ferroptosis-inducing drug known as JKE-1647 caused RB1-deficient prostate cancer to regress in mice, prevented it from spreading, and improved survival rate of the mice. They also found that the susceptibility of RB1-deficient cells to ferroptosis arises from the cells' higher levels of ACSL4, an enzyme that produces the lipid molecules needed for ferroptosis. 
"Finding a novel and impactful treatment in RB1-deficient prostate cancer is critically important," said Andrew J. Armstrong, MD, a Duke medical oncologist, professor of Medicine, and director of research for the Duke Cancer Institute Center for Prostate and Urologic Cancers, who was a collaborator on the study. "Current available therapies fail more frequently and more rapidly in men with RB1-deficient prostate cancer. There is an unmet need for the identification and development of therapeutic strategies targeting RB1-deficient prostate cancer."
Pathology Department Chair Jiaoti Huang, MD, PhD, a longtime collaborator of the Chen Lab, studies different strategies for targeting neuroendocrine cells to improve prostate cancer treatment. He believes this work will have a far-reaching impact on prostate cancer therapy. "RB1 loss often occurs in deadly forms of prostate cancer, including small cell neuroendocrine prostate cancer, which are intrinsically resistant to today's standard treatments," Huang said, "This work has the potential to benefit many patients with lethal prostate cancer."
The study involved collaboration with many other basic researchers and physicians. Other authors from Duke include Jiaqi Chen, MD; Associate in Research Yi Lu; Research Technician Alyssa R. Bawcom; Graduate Student Jinjin Wu; Jianhong Ou, PhD; and Qianben Wang, PhD. Additional authors are John M. Asara, PhD, of Beth Israel Deaconess Medical Center; Lei Li, MD, of the First Affiliated Hospital of Xi'an Jiaotong University; and Yuzhuo Wang, PhD, of the University of British Columbia.
Moving forward, the team hopes to determine whether a similar vulnerability to ferroptosis is found in other RB1-deficient cancer types in animal models. They also plan to continue developing new ways of improving the efficacy of ferroptosis induction against prostate cancer and determine the underlying mechanisms of potential ferroptosis resistance.
Funding for this study was provided by a pilot grant from Mike Slive Foundation, an Idea Development Award from Department of Defense Prostate Cancer Research Program, and grants from the National Institutes of Health.  
Read the paper on JCI's site here and the accompanying commentary.
*Pictured left to right: Dr. Wang and Dr. Chen