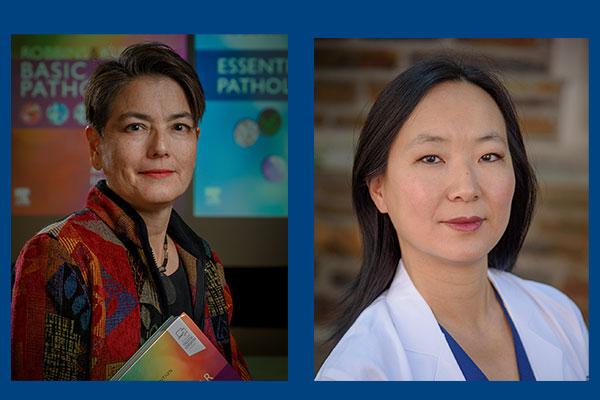 Xiaoyin "Sara" Jiang, MD, FCAP,  and Andrea T. Deyrup, MD, PhD,  were invited to speak at the National Medical Association's (NMA) 121st Annual Convention and Scientific Assembly from July 29th to Aug. 2nd, in New Orleans, LA. The meeting's theme was "Accelerating the March Toward Health Equity," and featured plenary and educational sessions aimed at challenging and inspiring attendees to address ways they can incorporate health equity in their communities, their profession, and with their patients.
NMA's 26 Scientific Specialty sections attracted a broad spectrum of diverse physicians, academics, and scientists. Their presentations were a part of the NMA Pathology Section on July 31st.
Jiang spoke on "Effective Feedback: It's Better to Give AND Receive." Jiang's work is broadly recognized. In August, 2022, she was named to the Pathologist Magazine's Power List, featured in its "Voyage of Discovery" category.
Deyrup teamed up with Joseph Graves Jr., PhD, to give a presentation titled "(Nearly) Everything You Learned about Race in Medical School is Wrong." She and Graves, a professor of evolutionary biology at North Carolina Agricultural and Technical State University, have presented about this topic around the nation more than 50 times.
Deyrup has taken aim at race-based medicine in various publications, most recently in her role as co-editor for the 11th edition of "Robbins Basic Pathology," one of the most widely used pathology textbooks worldwide. Read more here.
The NMA promotes the collective interest of physicians and patients of African Descent. Learn more here.