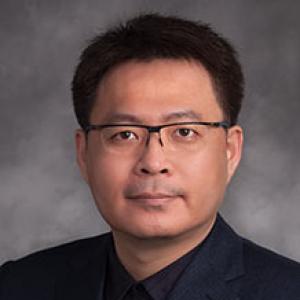 Principal Investigator
Assistant Professor in Pathology
Member of the Duke Cancer Institute

Contact Information
Room 2050, GSRB1
Box 103864
905 S. LaSalle Street
Durham, NC 27710
Email
Research Interests
1) Genomics, Epigenomics, Proteomics and Bioinformatics in Prostate Cancer and other kinds of tumors.
2) Study transcriptional regulation using both in vitro and in vivo systems.
3) Anti-Cancer Drug Screening in cell-based and non-cell-based in vitro systems.
My long-term interest is to investigate potential molecular therapeutic targets required for the growth and progression of prostate cancer and other kinds of tumors. Through integrated multidisciplinary investigation, my ongoing studies are designed to reveal novel molecular mechanisms of transcriptional control in cancer and facilitate the discovery of potential therapeutic targets to improve the treatment of cancer.