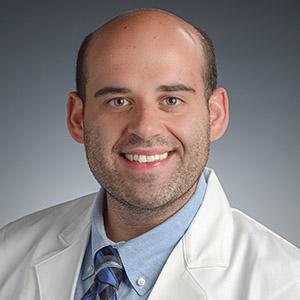 Marshall University Joan C. Edwards School of Medicine
Contact Information:
Hometown: South Point, Ohio
College: Marshall University
Medical School: Marshall University Joan C. Edwards School of Medicine
Fellowship Plans: Hematopathology +/- Molecular Genetic Pathology
Career Goals: I want to be an expert pathologist and life-long learner. I also want to be involved in research and teaching. This probably will take the form of academia, but I want to explore each possible career pathway.
Hobbies and Interests: Reading, watching movies and TV, playing video games, listening to music and podcasts, going to concerts, running, hiking, drinking coffee, and finding new places to eat. 
Why Duke: Duke was one of my first interviews, but I knew immediately that I wanted to do my residency there. The faculty and residents were warm and welcoming, and I actually enjoyed talking with them instead of feeling stressed. Duke's reputation as an institution precedes itself, and its pathology residency program is no exception. It provides thorough and balanced AP/CP training, expert faculty, strong support and mentorship, plenty of interesting electives, opportunities for research and teaching, and a cutting-edge medical center situated on Duke's beautiful campus.
Why Durham: Durham has everything that you could want from a modern and diverse city without the congestion and frustration of living in a major metropolitan area. There are tons of places to eat, get coffee, shop, enjoy the outdoors, and attend local/community events. Additionally, my wife is from North Carolina and feels at home. She is a research scientist, and we live literally 5 minutes away from the Research Triangle Park.