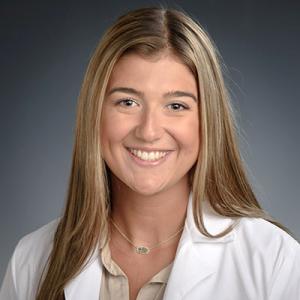 Pathologists' Assistant Student
Contact Information:
Hometown: Overland Park, Kansas
College: The Ohio State University 
Career Goals:  Surgical Pathology, Administration in Pathologists' Assistant educational program 
Hobbies and Interests: Reading, Fitness, Cooking, Football, Crime Documentaries
Why Duke: The sense of community and family that I got from my experience with Duke staff and students was influential in my choice because I knew I would be supported and encouraged throughout these next few years.
Why Durham: I have lived in the Midwest for the majority of my life and while I do love the snow I am ready to get away from the long winters and return to my southern roots. I have a desire to explore a new city and community so I can't wait to do that in Durham.