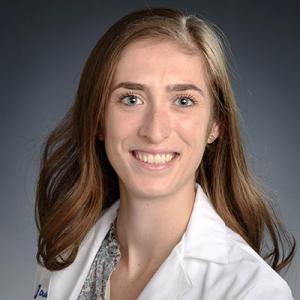 Pathologists' Assistant Student
Contact Information:
Hometown: Weymouth, MA
College: Boston College
Career goals: As a PA starting out, I want to be exposed to as much as possible at a large teaching hospital so I can have knowledge base moving forward. Eventually, I either want to do more focused surgical pathology work, perhaps at a children's hospital, or move into lab management. I have always loved doing workshops, recruitment, and outreach, so I think being a lab manager would be a great way to share the best-kept secret career of medicine—pathology!
Hobbies and Interests: Baking, running, and riding my horse Stitch
Why Duke: Every person who I met from Duke was so passionate about the program and the school. The collaborative nature of taking classes with the M1 students and the tight knit 8 person PA class really spoke to the quality of education I would receive at Duke. But most importantly, every student and staff member had such positive things to say about what it means to be a PA, the structure of the program, and the thoughtfulness of everyone involved in the program. 
Why Durham: Being from the Boston area and going to school in Boston, I knew I wanted to branch out and try somewhere new for graduate school. After talking with coworkers, friends, and family who have been to this area, everyone said Raleigh-Durham was a great place to live. Since moving to Raleigh and visiting Durham, it has been fun, welcoming, and feels like home!