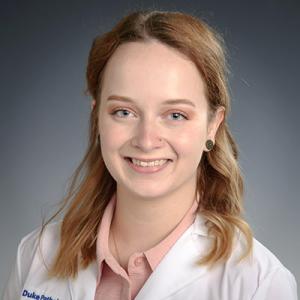 Pathologists' Assistant Student
Contact Information:
Hometown: Hartsville, TN
College: Tennessee Technological University 
Career goals: Get my masters, become a pathologists' assistant, and get a job at a hospital. I would like to eventually become a professor at a pathologists' assistant program after gaining some experience. Maybe my endeavors will lead me back to Duke! 
Hobbies and Interests: I love to hike and go to concerts. I also love to read horror novels and bake in my free time. 
Why Duke: Duke has a small program, and I felt like I would greatly benefit from a more personal learning experience. Furthermore, I felt like I connected well with all of the professors in the program and the other students during the interview process! 
Why Durham: Being from Tennessee, I knew I wanted to move somewhere similar in which both the city life and outdoor excursions were within reach. Durham is centrally located and has a good local music scene nearby, as well as many opportunities for hiking, camping, and other outdoor activities.