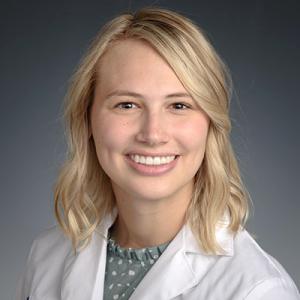 Pathologists' Assistant Student
Contact Information:
Hometown: South Jordan, Utah
College: Westminster College
Career goals: I want to work as a PA in a hospital surgical pathology lab.
Hobbies and Interests: Scrapbooking, card making, calligraphy, acoustic guitar, traveling, and anything to do with my dog
Why Duke: For my graduate program, I wanted to go somewhere I could be challenged and prepared for my career. Being within the School of Medicine provides that academic and practical rigor I was seeking. I also love that the PA program itself is small and community is so important to everyone in it.
Why Durham: After growing up in a desert, Durham is so refreshing! I love all the trees and the rain. There are a lot of options for outdoor recreation, too, so it's hard to get bored. The restaurants and coffee shops are delicious. And the people in Durham are awesome.