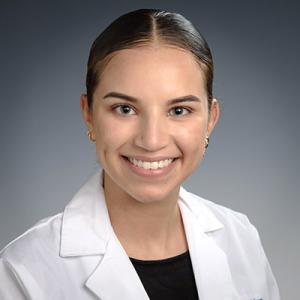 Pathologists' Assistant Student
Contact Information:
Hometown: Kennesaw, GA
College: Kennesaw State University
Career goals: I currently have an interest in both autopsy and surgical pathology and hope to hold a position that allows me to practice both. I am also interested in academia and would like to one day teach PA students and/or pathology residents.
Hobbies and Interests: In my free time I enjoy hiking, listening to a good podcast, working out, and trying new restaurant or two!
Why Duke: From the moment I spoke to representatives from Duke's PA program, it quickly became my one and only choice. The culture and values displayed by Duke's faculty and staff are the ones I hold rather highly. Since I discovered this profession, I have dreamed of attending a program that would mold me into the best PA I can be. I am thrilled to be a student here and I am looking forward to my personal, academic, and professional development. 
Why Durham: Durham is a beautiful city with reasonable living costs, a great food scene, and beautiful scenic views. It also happens to be relatively close to home which is a plus! I'm a Georgia peach who wanted to stay far away from harsh winters.