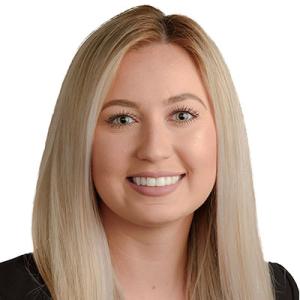 PhD Student
Hometown: Lexington, NC
College: North Carolina State University
Research: Identifying critical stem cell types and their mechanism of action that contribute to epithelial tissue regeneration after radiation damage.
Career Goals: Long-term, I'd love to pursue a career in the scientific industry as a medical science liaison, research director, or return to academia as a professor.
Hobbies: I love to garden, exercise, travel, and take care of my two cats.
Why Duke: Aside from Duke's outstanding reputation, I was attracted to the world class cancer research taking place and core facilities available for use. More specifically, I wanted to pursue a research-oriented career that I knew the Pathology program could help facilitate. Pathology stood out to me the most due to the diverse research and faculty it encompasses, and that it is the only clinical department that awards PhD degrees. In addition, Duke's sense of community, notable history, and beautiful architecture is unmatched.
Why Durham: Durham is versatile where it has the hustle and bustle of a city while still having a laid-back aura. It has something for everyone to enjoy; a great food scene, amazing dive bars/breweries, music & arts, minor league baseball, and rich culture. Durham's proximity to the research triangle also offers countless opportunities for exploration, research collaboration, and professional development.