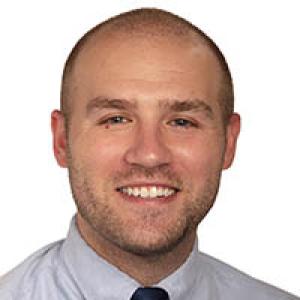 PhD Student
Home town: Cartersville, GA

College: University of Georgia

Research: My project focuses on understanding the mechanisms of brain tumor-driven immune dysfunction and improving anti-tumor immunity

Career Goals: Ultimately I hope to work at an academic medical center both practicing clinical medicine and being a PI.

Hobbies: Cooking from the NYT, hiking/camping, gardening

Why Duke: The people are really what brought me to Duke. The students and faculty here are incredibly passionate, hard-working, and intelligent, and the kind of people who you want to work and be friends with!

Why Durham: For me, Durham and the Research Triangle is the perfect compromise between a large city and the outdoors, which I love. It has a remarkable food/culture/entertainment scene for a city of its size, plus a well-connected airport, and getting to the beach/mountains is relatively quick and easy. I think it's tough to beat what you get here, especially given the cost of living!