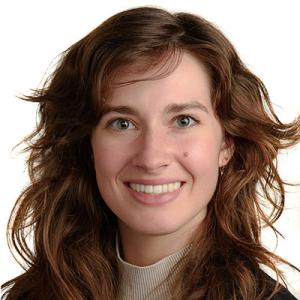 PhD Student
Home town: Danville, KY
College: The University of the South at Sewanee
Research: TBD
Career goals: I am undecided as to whether I will return to industry as a medical science liaison or clinical laboratory director, or remain in academia to teach and pursue my own research interests. If I take the academic route, I would love to find myself studying the link between human gut health and inflammatory diseases.
Hobbies: I can almost always be found climbing at TRC, lifting, running, hiking, or attending a yoga class! To relax, I love reading, attempting to knit, and hanging out with friends.
Why Duke: I came to the Triangle area unsure of what my path would be here. Working in the Biotech industry alongside Duke physicians and faculty inspired me to pursue my passion for research in human health at the highest level possible. The example set by my Duke colleagues helped guide me toward my purpose and passion. The quality of the resources, facilities, and people at Duke are unmatched, and it quickly became clear that I wanted to earn my doctorate here.
Why Durham: The Durham area has a wealth of activities, places to eat, things to see and wonderful people. All while maintaining the small town vibe I've grown up with! I love the emphasis on community, locally sourced food, and enjoyment of the great outdoors that characterizes the area.