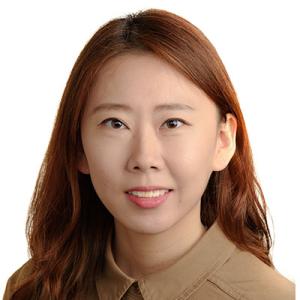 PhD Student
Home town: Daegu, South Korea
College: Daejeon University (B.S), The Catholic University of Korea (M.S)

Research: My research is focused on developing cancer models using a unique human cell transformation technique that allows us to test the potential of oncogenic factors with distinct subpopulations of primary human prostate, kidney, liver, and bladder urothelial cells. Also, generating preclinical cancer models more closely resembling human cancer types is an impactful contribution to cancer research. These models improve the predictability of treatment outcomes and prognosis.
Career Goals: I want to identify novel anticancer drug targets by examining cell signaling in tumor development. My long-term career goal is that I become an independent researcher in this field of cancer research.
Hobbies: I love hiking and playing jigsaw puzzles
Why Duke: Duke can provide new technical innovations and expose me to an intense research environment. Also, I can get an opportunity to gain valuable further information about the latest developments of research and be instructed by leaders in this field from Duke, local academic institutions, and the biotechnology industry in the research triangle area.
Why Durham: The people in Durham are friendly and welcoming. There are some wonderful restaurants and a low cost of living. Moreover, Durham is the safest place to study.