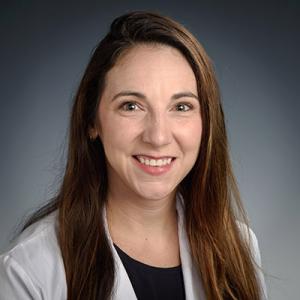 Pathologists' Assistant Student
Contact Information:
Hometown: Raleigh, NC
College: University of North Carolina at Greensboro and North Carolina State
Career Goals: Forensic Pathologists' Assistant
Hobbies and Interests: Home reno, knitting and crochet, reading
Why Duke: The original Path. Asst. program, Duke offers a small class size and individualized attention. Being fully integrated in the School of Medicine as well as the Duke University Hospital Pathology Department offer a well-rounded perspective and many opportunities for engagement and connection.
Why Durham: Durham has a great selection of food and theater and is close to Raleigh for even more options. And while it's got many offerings of a city, it's also close to outdoor activities. The mountains and the beach are each just a couple hours away. And, of course, Duke is here.