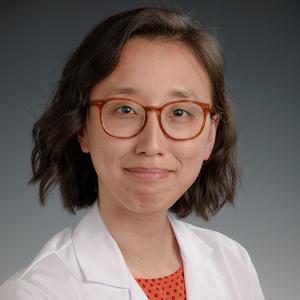 University of Connecticut School of Medicine
Contact Information:
Hometown: Beaverton, OR
College: Scripps College and Washington State University
Medical School: University of Connecticut School of Medicine
Fellowship Plans: Undecided
Career Goals: I'd eventually like to practice academic pathology and get to do a little bit of everything - clinical work, teaching, research, and administration - but am keeping an open mind.
Hobbies and Interests: I enjoy spoiling my cat, eating almond croissants with my niblings when I visit, hiking, running, yoga, listening to music, collecting stationery and pottery, eating, and traveling whenever I get a chance.
Why Duke: I wanted to train in a collegial environment that was also academically strong and focused on educating future pathologists for whatever setting they chose. The residents at Duke seemed genuinely happy. I left my interview feeling that Dr. Cummings and the program would support me in my endeavors and career goals.
Why Durham: I had never been to Durham prior to beginning residency. I have a few friends in the Triangle area who all spoke positively about living here. It is a relatively affordable area with a variety of things to do that fit my interests, and I love it so far. After being deprived for the past few years, having an H-Mart nearby was also a big plus!