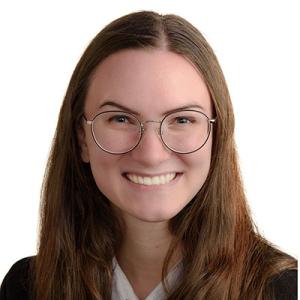 PhD Student
My hometown: Brookneal, VA
College: Randolph College
Research: My current research is focused on mice as an animal model for glaucoma. More specifically, I have been determining how anesthesia affects intraocular pressure (IOP) measurements, using a novel IOP measurement system.
Career Goals: I plan to keep my options open to both academia and industry. The research I complete at Duke will help me determine where I will take my career.
Hobbies: hiking, reading, drawing, running
Why Duke: I chose Duke Pathology because of the great research environment here and the focus on research integrity. The program provides many different resources to students that I will definitely be taking advantage of. Also, the campus is beautiful and is not too far from my family.
Why Durham: Durham has been a wonderful place to live, with similar weather to where I am from. With it being a part of the Research Triangle, there is always something going on.