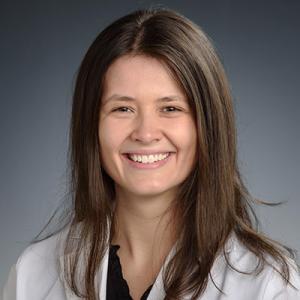 Pathologists' Assistant Student
Contact Information:
Hometown: Newington, Connecticut
College: University of Connecticut
Career goals: A Pathologists' Assistant. Ideally, the career path will ultimately collide with research but in the beginning, I just want to be at the bench.
Hobbies and Interests: Beach – whether it is walking along the tide, playing games, laying in the sun, or cooling off in the water, the beach is my happy place. Locally, I enjoy rock climbing, tennis, just sitting outside, and going on walks (either on trails or just through the neighborhood).
Why Duke: Everyone I have met at Duke is supportive, friendly, and happy to teach and the campus itself is beautiful. Regarding the PA program itself, the small class size and local rotations drew me in. Hearing success stories from graduates of this program further confirms that I will be receiving a quality education that will help me in the real world.
Why Durham: Originally, I chose Durham just because it is close to Duke (but, unfortunately, far from the beach). After exploring various places in North Carolina, I see that you're always close to everything – parks and hiking trails; various gyms; bars and restaurants; and grocery stores. I don't like big cities but I don't like areas that are too spread out. Durham fits the bill!