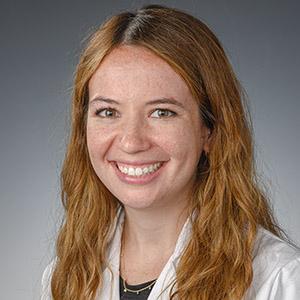 Texas A&M Health Science Center College of Medicine
Contact Information:
Hometown: San Antonio, TX
College: Texas A&M University
Medical School: Texas A&M School of Medicine - EnMed
Fellowship Plans: Undecided but currently interested in Hematopathology, Cytopathology, Surgical Pathology
Career Goals: I'm open and excited to explore both academic and community/private practice paths! 
Hobbies and Interests: To relax, I enjoy reading on my hammock, binge watching TV, and playing my Nintendo Switch. When I'm with friends, I love trying new food, traveling, playing pickleball, and definitely game nights!
Why Duke: Duke really just checked off all my boxes with the curriculum structure and supportive and collegial environment while in a great place to live! It also just came down to the great vibes at my interview day, and how excited I was for residency afterwards. 
Why Durham: Since I've lived in Texas my whole life, I'm really excited to have all four seasons and be near beaches, mountains, and tall trees. I also have heard nothing but good things about the area especially since it's ranked #3 on US News best places to live!