A Shared Resource Fee-for-Service Laboratory
The Research Histology Laboratory is an integral and essential component of the Department of Pathology. It functions as the histology laboratory of the BioRepository & Precision Pathology Center, with the primary role of providing specialized support to the autopsy service and multiple investigators at Duke. The Research Histology Laboratory is a state-of-the-art facility that provides routine and specialized histological services, as well as immunohistochemical stains. The staff provides assistance with respect to the proper collection and fixation of the tissue, immunohistochemical staining procedures, and the evaluation of the stains.
Hours of Operation: Monday-Friday, 8am-6pm
Designated drop off and pick up times: 9:30-11:00am; 3:00-4:30pm
Location for General Histology Services: Duke South Green Zone, Room 254
Contact Information
Phone: 919-684-6209
Email
Director: Shannon J. McCall MD,   919-684-2531
Research Program Leader:
Laboratory Manager:
Scientific Director: Zuowei Su PhD,  919-684-1727
Staff:
Emily Knutson, HT (ASCP)
Ronald Patterson, HT
Laura Sparks, HT
Jeffrey Groth, HT (ASCP); part time
Services Offered
Routine paraffin processing, embedding, and sectioning
Hematoxylin and eosin (H+E)
Frozen Sectioning
Immunohistochemical Staining
Special staining
Tissue microarray creation
Stains
Please call if you need a stain not listed here. Contact Dr. Zuowei Su at  919-684-1727 to discuss your immunostaining needs, and see the list of our currently available stains. If the antibody you need is not on our list, then please contact Dr. Su for advice and assistance. A list of some commonly requested stains are:
PHF-TAU
Beta Amyloid Protein (BAPP)
Alpha-Synuclein
BAF47, CD3, CD4, CD8, CD15, CD31, CD34, CK(AE1/AE3), CK14
Cleaved Caspase 3
Estrogen Receptor Alpha, F4/80, FoxP3, GRP78, HAM56, HMB45, Ki67, GFAP, Mart-1, Neurofilament (NFP), p53, S100, Synaptophysin
Special Stains
Congo Red
Cresyl Violet
Luxol Fast Blue
Mikat
Masson Trichrome
Martius Scarlett Blue (MSB)
Oil Red O (frozen sections only)
Periodic Acid Schiff (PAS)
Periodic Acid Schiff – Diastase Digestion (PAS-D)
Toluidine Blue
Instrumentation
 Sakura Tissue Tek VIP 5 tissue processors
Sakura Tissue Tek 5 tissue embedding console
Leica RM2235 manual microtome
Thermo Scientific Microm HM355S automated microtomes
 Leica CM 1800 cryostats
Thermo Scientific CryoStar NX70 cryostat
 Leica Autostainer XL H&E Stainer
Medite RCM7000 automatic coverslipper
Ventana Discovery Ultra automated immunohistochemistry staining system
Caliper Life Sciences TMA Master tissue microarrayer
Request for Histological Services
To request histological services, please complete this form and a manifest (may be word, excel, or any other document with a complete list of your samples and sample IDs), and send it to path-RHL@duke.edu.  Forms may also be dropped off in person along with your project and manifest.
Staff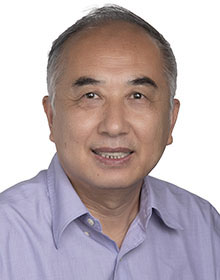 Zuowei Su, PhD
Scientific Director
Office: 919-684-1727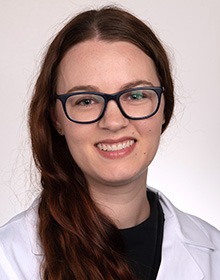 Emily Knutson, HT(ASCP)
Histotechnologist
Office: 919-684-6209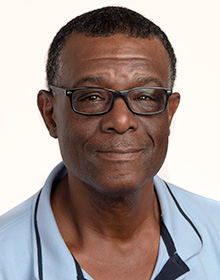 Ronald Patterson
Histotechnologist
Office: 919-684-6209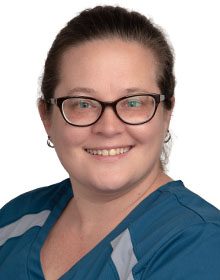 Laura Sparks
Histotechnologist
Office: 919-684-6209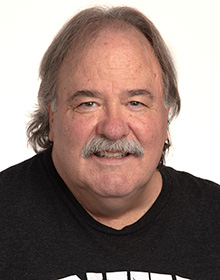 Jeffrey Groth, BA HT(ASCP)
Histotechnologist
Office: 919-668-2177